A Portland Premiere!
Saturday, October 28 | 4 p.m.
Sunday, October 29 | 4 p.m.
First United Methodist Church | 1838 SW Jefferson St, Portland, OR 97201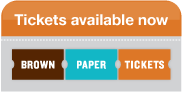 About Guest Conductor Erick Lichte:
Conductor Erick Lichte has been hailed by The Washington Post for the "audacity" of his programming, the Chicago Tribune has noted the "meticulous preparation" of his choirs and Fanfare Magazine declared that he created and helmed "the premier men's vocal ensemble in the United States."
As a founding member, singer and Artistic Director of the male vocal ensemble Cantus, Lichte created and sustained one of only two full-time vocal ensembles in the United States.  His work with Cantus garnered the 2009 Margaret Hillis Award for Choral Excellence, the highest honor for the professional choral organization Chorus America.
In January of 2013, he began his tenure as Artistic Director of Chor Leoni Men's Choir in Vancouver, BC. Since his arrival, he has grown Chor Leoni into one of the busiest and most popular amateur choirs in North America, presenting over 25 concerts a year to over 18,000 patrons. Lichte is a published composer and arranger, especially known for his writing in the theatrical work All is Calm: The Christmas Truce of 1914 which has annually toured North American for the past decade.  He also currently serves as the Chancel Choir Director at First United Methodist Church in Portland, OR.
About John Muehleisen's Pieta
The Pietà by John Muehleisen was commissioned and premiered by the Seattle Choral Arts in 2012. It is a 90 minute oratorio that features a full choir, chamber choir, two wind players, two percussionists and an organist. The work has received great critical acclaim:
"Kudos…to Muehleisen for the courage to spend time on such a work and the insight, thoughtfulness, and musicianship [with] which he has created a major religious piece. This Pietà…should enter the choral repertoire with acclaim…It was a privilege to be there, and already I want to hear it again." – Kiraly, 2012 review of the world premiere by Seattle's Choral Arts who commissioned the work.