A Portland Premiere!
Friday, May 18 | 7:30 p.m.
Saturday, May 19 | 7:30 p.m.
Trinity Episcopal Cathedral
147 NW 19th Ave
Portland, OR 97209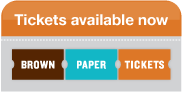 Join the Portland Symphonic Choir for an outstanding presentation of the Mass by Swiss composer Frank Martin for the first half of the program. This work was written in 1922, but held back by Martin until 1963—he hadn't planned for it to be performed, considering it, "a matter between God and myself." It's one of Dr. Sparks' favorite a cappella masses. Of it Sparks says it is "…beautiful, at times looking back to older music in it's use of antiphonal double choir and at times restrained polyphony, but also building to enormously exciting climaxes in the Gloria and Credo." We are sure you will love this choral masterpiece!
The second half of the program features Canadian composer Allan Bevan's Nou goth sonne under wode, which is a Good Friday meditation. Dr. Sparks commissioned the work when he was with Pro Coro Canada in Edmonton, Alberta, for the Good Friday concert in 2005. The work is in five movements and features a narrator, soprano soloist (representing Mary), chorus, and a chamber instrumentation written several years later. It begins with two movements on middle English texts, then several, including a beautiful Kyrie, a setting of O Vos Omnes, and a climactic Alleluia. It's a powerful and beautiful piece, and we look forward to premiering it in Portland this spring!
Soprano: Jolaine Kerley
Narrator: Timothy Anderson
and Composer Allan Bevan on organ
Special thanks to Stoel Rives for sponsoring this concert!
About Guest Artistic Director Dr. Richard Sparks:
Richard Sparks is currently Professor of Music and Chair of the Division of Conducting & Ensembles at the University of North Texas. The College of Music is one of the two largest in the US, with almost 1600 music majors. The Division of Conducting & Ensembles includes five choirs, 2 orchestras, 6 bands, opera, and early music. Sparks conducts two ensembles at UNT, including the Collegium Singers, part of the early music program, which works regularly with their period-instrument Baroque Orchestra. Performances have included the Monteverdi 1610 Vespers, Victoria's Requiem, and this past April, the 1725 version of Bach's St. John Passion. Many of the Collegium Singer's performances can be found on YouTube, including their performance of the Vivaldi Gloria, which has over 1.6 million hits. A Northwest native, he was Director of Choral Activities and conductor of the Choir of the West at Pacific Lutheran University for 18 years, where he led the choir on multiple tours (including China, Japan, England, and Scandinavia), and recorded 8 CDs.
Sparks founded two independent choral groups in the Seattle area, which are still thriving: Seattle Pro Musica and Choral Arts Northwest, with whom he did four recordings on the Gothic label. He was conductor of the professional chamber choir, Pro Coro Canada (in Edmonton, Alberta) for twelve years. In four years as conductor of the Seattle Symphony Chorale he prepared them for nine different recordings on the Delos label, including the Grammy nominated Howard Hanson Lament for Beowulf. As a guest conductor he's worked with many ensembles around North America, most recently the professional Santa Fe Desert Chorale last summer. His dissertation was on Swedish choral music and in 2002 he was the first American in more than 35 years to conduct the renowned Swedish Radio Choir, and was invited back again to conduct in 2007 and 2008. In 2007 he prepared the choir for a number of projects with different conductors. In 20008 he did the same, including a Brahms Requiem conducted by Valery Gergiev with the Rotterdam Philharmonic, which was recorded as a DVD on the BIS label. He also conducted the Radio Choir's spring concert that year. Last fall he was invited back to Stockholm to give a special pre-concert talk before the Radio Choir's 90th anniversary concert.
Sparks has also conducted a large choral/orchestral repertoire, including Bach (over 50 of his cantatas and all of his major works); Handels Messiah and Israel in Egypt; all of Mozart's major works; all six of Haydn's late masses and The Creation; Beethoven's Mass in C and Choral Fantasy; the Requiems of Brahms, Verdi, Faure, and Durufle; Stravinsky's Mass and Les Noces;  Poulenc's Gloria; Britten's War Requiem; and Arvo Pärt's Credo and Passio.