A Glorious Light!
Featuring Gloria by John Rutter with full brass and Star in the East by Malcolm Dalglish with hammer dulcimer
Saturday, December 9 | 7:30 p.m.
Sunday, December 10 | 3 p.m.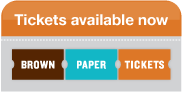 Please join the Portland Symphonic Choir for an uplifting concert of holiday music featuring John Rutter's "Gloria" with full brass, percussion, and organ. The choir will also present a captivating setting of "Star in the East," by Malcolm Dalglish, accompanied by guest artist Carl Thor on hammer dulcimer. Choral works spanning the Renaissance to present day will compliment the featured compositions and carol sing-a-longs will tie the concert together. The program, inspired by two central holiday themes, glory and light, promises not to disappoint.
CALLING ALL COMPOSERS!
Wintersong: A Glorious Light! will feature the winning composition of Portland Symphonic Choir's Christmas Carol Competition. The composition selected will receive a $500 prize along with a premiere performance (and associated archival recording) by the choir during the 2017 Wintersong! concerts. The winning composition may also be considered for publication by several large publishing companies.
Guidelines: The work should be an original, unpublished composition that has received no prior public performance and is appropriate for use on a holiday concert. Text setting may be sacred or secular and should be translated into to English or Latin (proof of public domain or author's written permission for use of text required). The carol setting may be strophic and contain refrains.
Voicing: SATB (up to eight part divisi), 150-voice auditioned chorus, medium difficulty, scored for organ, brass (should use the same instruments as the Rutter Gloria), and percussion. Any combination of these instruments is acceptable; a cappella is also acceptable; must not exceed the instrumentation of the Rutter Gloria.
Duration: 3-5 minutes in length.
Submission Requirements: Please include a signed and completed application form, two copies of the full score, a short biography and a signed statement providing permission to use the text. Each copy of the score and all recordings should marked with a pseudonym of the composer's choice. Please remove all markings that would identify the composer in order to ensure anonymity.
Eligibility: All composers over the age of 18 residing in the United States are eligible to apply.
DEADLINE TO SUBMIT: October 2, 2017
Application: 2017 Carol Composition Contest Form
About Guest Conductor Dr. Samuel Barbara
Dr. Samuel Barbara is the newly appointed Director of Choral and Vocal Studies at Portland Community College, Rock Creek Campus, where he conducts the chamber and concert choirs, teaches applied lessons and class voice. Before relocating home to Oregon, Samuel served as Director of Choral Activities and assistant professor of music at Westminster College in New Wilmington, Pennsylvania. He completed his doctorate in choral music at the University of Southern California, where he was senior teaching assistant in the Department of Choral and Sacred Music and assistant conductor of the USC Thornton Chamber Singers. While at USC, he studied under Jo-Michael Scheibe, Nick Strimple, Cristian Grases and Donald Brinegar. Before moving to Southern California, Dr. Barbara served as Director of Choirs at Cleveland High School in Portland, where he was awarded the "Golden C" for excellence in teaching. Under his direction, the Cleveland "A" Choir won the 5A Oregon State Choir Championships three times. Samuel earned his Bachelor of Arts in Music and Master of Arts in Teaching degrees from the University of Portland. After completing his undergraduate work, Samuel was awarded a Fulbright Grant to teach English and study music in Weimar, Germany. While in Weimar he taught at the Musikgymnasium Schloss Belvedere, sang in the chamber choir at the Franz Liszt Music Conservatory, and took choral conducting coursework under Professor Jürgen Puschbeck.
Samuel has sung professionally, both as a soloist and an ensemble member, and he remains active as a vocal artist. As a member of University of Southern California Thornton Chamber Singers, Dr. Barbara appeared on live television with Barry Manilow and sang backup with the Rolling Stones; worked closely with notable composers such as Morten Lauridsen, Paul Mealor, Wolfram Buchenberg, and David Conte; attended master classes with Rodney Eichenberger, Jamison Marvin, Joan Conlon and Vance George; and performed with the Los Angeles Chamber Orchestra under the baton of Maestro Helmuth Rilling. Under Dr. Barbara's direction, the Westminster College Concert Choir appeared live onstage with the internationally renowned performing group "The Tenors," performed J.S. Bach's Cantata 191 with the Warren Philharmonic Orchestra and collaborated with the Shenango Valley Chorale to present Bernstein's Chichester Psalms. Each year, the Concert Choir and Chamber Singers embarked on an extensive performance tour and, under his direction, the ensembles performed in cathedrals throughout Germany, Austria and the Czech Republic.
Prior to serving at Westminster College, Dr. Barbara was Interim Director of Choral Activities at the University of Tennessee at Martin. While in Tennessee, Samuel presented for the Tennessee Music Educators Association, lectured on Music in Terezín as a part of the UT Martin Academic Speakers Series, conducted the UT Martin Honor Choir, and was invited by the West Tennessee Vocal Music Educators Association to adjudicate their choral and solo and ensemble festivals. Dr. Barbara has also presented his research at state conferences of the National Association for Music Education in Pennsylvania, Ohio and West Virginia and is published in volume four of Teaching Music Through Performance in Choir. Samuel served as Festival Host for the Pennsylvania Music Educators Association District 5 Honors Chorus and Choral Music Performance Assessment, Treasurer for the Pennsylvania chapter of the American Choral Directors Association, as well as the tri-states chapter of the National Association of Teachers of Singing. Dr. Barbara is in demand as a guest conductor, choral clinician and adjudicator. His research interests include solfège as a path to music literacy, Evangelical church composers active during the Third Reich, and the choral music of the contemporary German composer, Wolfram Buchenberg.